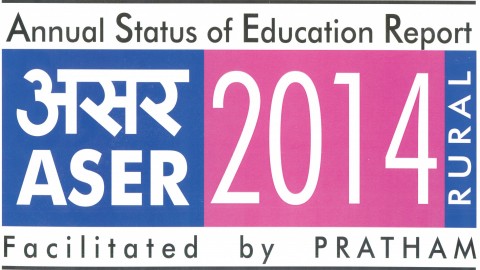 1. Involve as volunteer – survey for 2 days (Mostly Friday & Saturday) in a villages (collect School information, Village, Household information and test children Tamil & English Reading ability and Basic arithmetic)
3 day training is mandatory:(

14th oct – 16th oct

/

Tuesday

,

wednesday

, and

Thursday

)
Survey:

17th and 18th oct, 2014
2. Involve as a Master Trainer for a district – To get trained from ASER state team and further impart training to assigned 35 volunteer in a given district. Following that, a MT has to monitor the survey through field visit and cross check via phone/desk check/field check and finally report to ASER state team.
6 days of training is mandatory( Trichy,

6th oct to 11th oct 2014

)
1 Month engagement and will completely responsible for a district.
 Honorarium of Rs.4000 (four thousand only) will paid and all travel and food expenses covered by ASER.
3. Involve as External evaluator – The job is to go for field visit and randomly check the surveyed village with information's required to check by ASER team.